THE SCIENCE
Space is normally thought to be a place of silence and emptiness, but the new technology we now use to look up at the sky is allowing us to see and hear the universe in ways never before possible. There are two sides to the project: Gravitational Waves and Exoplanets. Gravitational Waves are a new way to listen to the universe. Predicted by Einstein in 1916, we are now in a position to listen out for these waves. When super-dense objects like neutron stars smash together, the shock waves are so violent that they make the actual universe ripple outwards. As when a stone is dropped into a pond, the ripples eventually reach us and tell us about the birth of new black holes. For the first time, actual Gravitational Waves created by two black holes colliding have been detected by Samaya's team (The LIGO-Virgo Scientific Collaboration), proving Einstein's theory of General relativity, something he thought to be unachievable. Exoplanets are sometimes Earth-like, potentially life-supporting planets orbiting other suns which we can now see using the Hubble space telescope. We have now identified approaching 4000 of these new worlds.
THE PROJECT
ARTHuR, SAMAYA AND JEAN MICHEL are working with creative team Marshmallow Laser FEast (MLF) to realise an audio Visual experience to introduce, immerse and educate audiences in an awe-inspiring and magical
show.
THEY ARE CREATING A 360º EXPERIENCE TO BRING PEOPLE INTO THIS AMAZING WORLD, INVOLVING A MIXTURE OF LIVE AND PRE-RECORDED Music and SOUND AND VISUALISATIONS THAT CAN BE INSTALLED AT PARTNER VENUES such as planetariums, museums and festivals.
THE AUDIENCE IS TAKEN ON A JOURNEY VISITING THE PLANETS AND IMMERSING THEMSELVes IN GRAVITATIONAL WAVES and black holes.

IT IS DESIGNED FOR PROJECTION IN full dome, planetarium and other 360º ENVIRONMENTS including VIRTUAL REALITY. It is ALSO DESIGNED TO BE SCALABLE TO SUIT MORE CONVENTIONAL VENUES AND EDUCATIONAL SETTINGS.
Part 1: GRAVITATIONAL WAVES
CREATING THE MUSIC
ARTHUR'S PROJECT WITH ASTROPHYSICIST SAMAYA NISSANKE (RADBOUD UNIVERSITY/NASA/ESA/CALTECH) FEATURES GRAVITATIONAL WAVES - RIPPLES IN SPACE TIME CURVATURE AND AN INTRINSIC PREDICTION OF GENERAL RELATIVITY. PREDICTED BY EINSTEIN, THESE PHENOMENA REPRESENT AN ENTIRELY NEW WAY TO LISTEN TO THE UNIVERSE; GIVING US FRONT ROW SEATS AT THE BIRTH OF BLACK HOLES AND DEATHS OF NEUTRON STARS. EXPRESSING THESE WAVES IN THE FABRIC OF SPACE TIME AS SOUND GIVES US INSIGHT TO THE TRUE FRONTIERS OF WHAT WE KNOW OF THE UNIVERSE.
ARTHUR
AND
SAMAYA
HAVE CONSTRUCTED A MUSICAL NARRATIVE THAT DIRECTLY USES THE GENERAL RELATIVITY PREDICTED "CHIRP" SIGNALS THAT ARE EMITTED IN GRAVITATIONAL RADIATION FROM MERGING PAIRS OF BLACK HOLES AND NEUTRON STARS, AS WELL AS THEIR OPTICAL AND RADIO LIGHT CURVES. THE MUSIC INCORPORATES BOTH THE RECENTLY ANNOUNCED BLACKHOLE/BLACKHOLE COLLISION WAVEFORM AND MODELS OF OTHER FORMS OF GW-PROGENITOR EVENTS TO GIVE A SENSE OF WHAT THESE EVENT SOUND LIKE. THE SURPRISING ASPECT OF THESE WAVEFORMS IS THAT THEY FALL WITHIN THE AUDIBLE RANGE OF HUMAN HEARING - THUS ALLOWING A MUSICAL NARRATIVE WHICH BOTH DEMONSTRATES THE NEW DATA AND RESPONDS TO IT ARTISTICALLY.
Listen to a taster of the music here
KILONOVA 2.0 explores the immediate afterglow following the birth of a black hole. We took the ringdown light-curve and mapped it onto a midi grid to get the main piano theme. This is then developed in a fugue system to get the second and third themes. The percussive sounds are chopped up gravitational waves...
For BLACK HOLE 5.0 the only sounds are piano, strings and gravitational waves. the piano line comes from mapping a Neutron Star/Neutron Star collision curve into midi and quantising into the correct key. The piece builds up where KILONOVA goes in the other direction.
CREATING THE VISUAL
Basing the visual exploration on the tools such as the
eLISA
[Evolved Laser InterferometER Space Antenna] and
LIGO
, marshmallow laser FEast (MLF) will begin this SIDE OF THE PROJECT with a visualisation of such a 'laser triangle'. An evolving graphic image will then build up a detailed picture of the universe mapping gravitational waves, black hole mergers and neutron star deaths. Not necessarily a literal map of the universe, this map will, as Arthur's music does, explore a narrative of this activity. The MLF installation 'Chromesthesia' explores the visualisation of sound which is a starting point for an exploration of styles that could be developed further into the visualisation of data gathered that describe the movement of the universe's gravitational waves.
Visit

marshmallow laser feast

to see to some examples of the visual development including audio visual landscapes R&D.
IN ADDITION: Black holes - VIRTUAL REALITY (VR)
THE CONCEPT THROUGH PLAY AND EXPLORATION YOU WILL COME CLOSER TO UNDERSTANDING GENERAL RELATIVITY IN THIS - THE MOST EXTREME PLACE IN THE KNOWN UNIVERSE - BLACK HOLE VR. MLF WILL COLLABORATE WITH ARTHUR ON THE SPACIALISED SOUND DESIGN & COMPOSITION FOR THIS BLACK HOLE VR EXPERIENCE.
MLF PROPOSE A MOTION TRACKED VIRTUAL REALITY INSTALLATION THAT LETS YOU PHYSICALLY EXPLORE THE DISTORTIONS OF SPACE TIME IN RELATIONSHIP TO A BLACK HOLE AND TO OTHER PEOPLE IN THE VIRTUAL SPACE.
OBSERVE AND EXPLORE PHENOMENON LIKE JETS / GRAVITATIONAL LENSING / ACCRETION DISKS / THE PHOTON SPHERE / EVENT HORIZON / SPAGHETTIFICATION AND THE ULTIMATE MYSTERY OF THE SINGULARITY.
THE VR EXPERIENCE
2 PEOPLE OR MORE SHARE THE EXPERIENCE, WHICH ALLOWS THEM TO EXPLORE THE WARPING OF SPACE TIME THROUGH THEIR POSITION IN RELATIONSHIP TO THE OTHER PEOPLE AND THE BLACK HOLE.
YOU CAN'T SEE A BLACK HOLE, YOU CAN ONLY OBSERVE THE WAY IT INTERACTS WITH ITS ENVIRONMENT. OUR BLACK HOLE IS REVEALED AS IT FEEDS ON THE GAS CLOUD LIKE PARTICLES EMITTED BY YOU. YOUR MOVEMENT EFFECTS THE SPEED AND DIRECTION OF THE PARTICLES. REACH OUT TOWARDS THE BLACK HOLE AND SEE YOUR ANTHROPOMORPHIC PARTICLE ARMS STRETCH INTO ORBITAL RINGS.
THIS IS A GREAT ANIMATION OF THE JOURNEY INTO A BLACK HOLE TO GET YOU WARMED UP:
Part 2: EXOPLANETS & the Parameters
CREATING THE MUSIC
ARTHUR and EXOPLANET HUNTER JEAN-MICHEL DESERT (University of amsterdam/BOULDER UNIVERSITY/NASA/EUROPEAN SPACE AGENCY/CALTECH) Have worked together TO create a method of GENERATing SIGNATURE MUSICAL MOTIFS FOR ALREADY DISCOVERED AND AS YET UNKNOWN EXOPLANETS, IN THE ONGOING QUEST TO DISCOVER NEW WORLDS ORBITING ALIEN SUNS AND TO EXPLORE THE TANTALISING PROSPECT OF ALIEN LIFE.
ARTHUR AND JEAN-MICHEL HAVE CONSTRUCTED A NOVEL WAY TO EXPLORE THE DIVERSITY OF NEW WORLDS (EXOPLANETS) MUSICALLY. THEY ARE USING EMPIRICAL MEASUREMENTS OF THREE THOUSAND PLUS EXOPLANETS DISCOVERED DURING NASA'S KEPLER MISSION AND OTHER SPACE-BASED AND GROUND-BASED OBSERVATORIES, AND COMPARING THESE TO THE PROPERTIES OF OUR OWN HABITABLE EARTH (I.E. ESTABLISHING THE POSSIBILITY OF LIFE).
ARTHUR AND JEAN-MICHEL HAVE DEVISED AN ALGORITHM TO GENERATE A UNIQUE 8-NOTE MELODY FROM EVERY EXOPLANET FOR WHICH WE HAVE THE DATA. AS NEW PLANETS ARE DOCUMENTED WE CAN PLUG THEM INTO THE SYSTEM AND GET NEW MELODIES. THE MORE EARTH-LIKE THE PLANET, THE MORE CONSONANT THE MELODY - AND CONVERSELY THE MORE ALIEN, THE MORE EXTREME.
LISTEN TO A TASTER OF THE MUSIC HERE
EARTH 812: This is the exoplanet algorithm as applied to Earth. All the elements are derived from Earth's 8-note motif in some way. We were relieved to find that the motif is essentially an optimistic one...
CREATING THE VISUAL
"The urge to escape, the longing to transcend themselves if only for a few moments, is and has always been one of the principle appetites of the soul." Aldous Huxley, The Doors of Perception.
MLF will visually enquire into the geometries & atmospheres of the exoplanets Arthur's music explores. Once we understand the chemical make up, the densities of atmosphere and other data collected by Jean-Michel, properties will be paired with a visual language which adapts to the variables in realtime and tells the story of each unique world. Much like the parameters used to create Arthur's music.
As a base, MLF will use scans or other planet texture maps / data available and employ a point cloud & particle system aesthetic, similar to MLF's work

In the Eyes of the Animal
, the information we know about the planets will define the amount of particles, the colours and movement in the animation. At the beginning there will just be light. In slow motion, like pulling focus on a beam of light or an eclipse (the exo planet is black space in the middle), slowly we build up the sphere, revealing the exoplanet and the audience will go on a journey of discovery.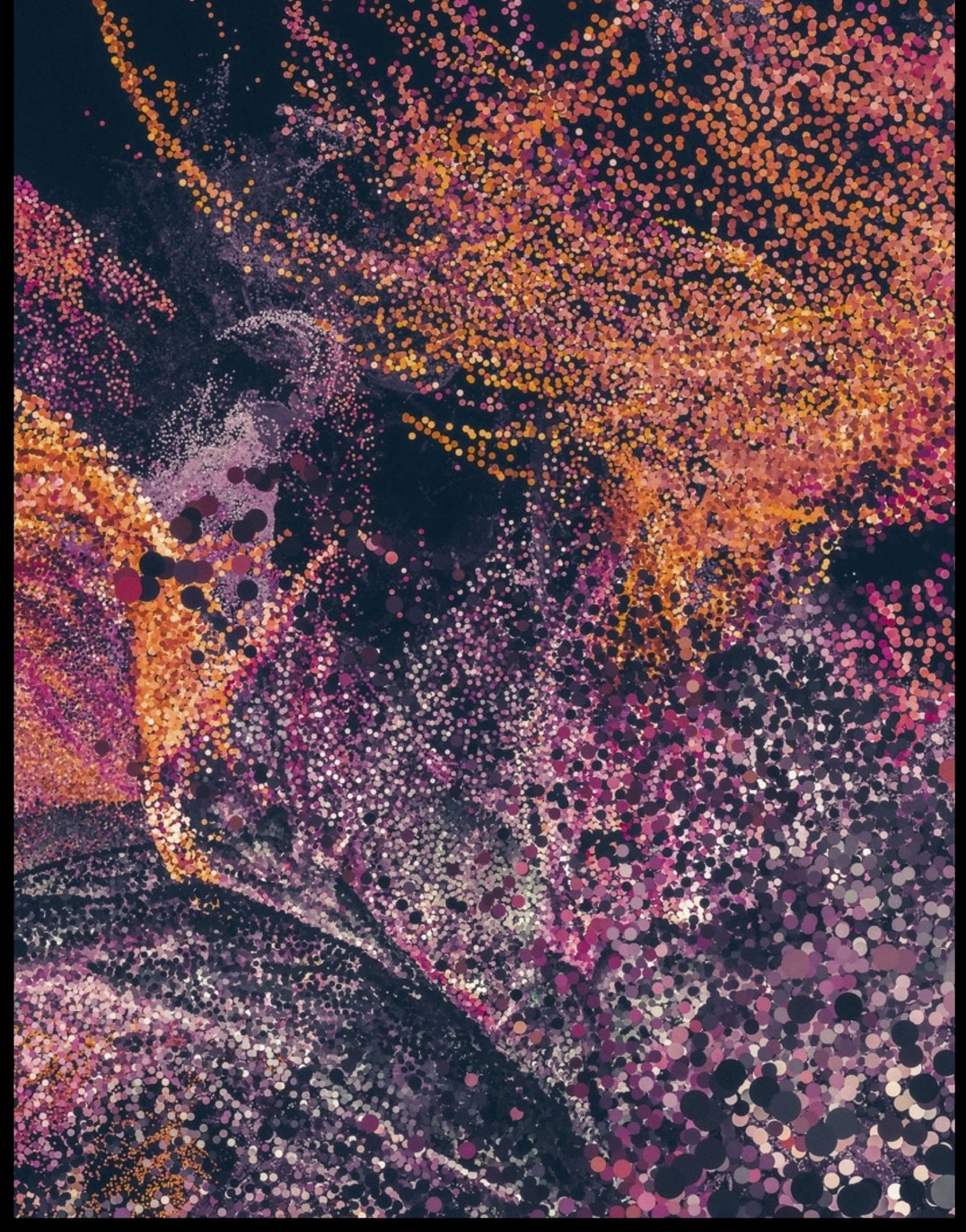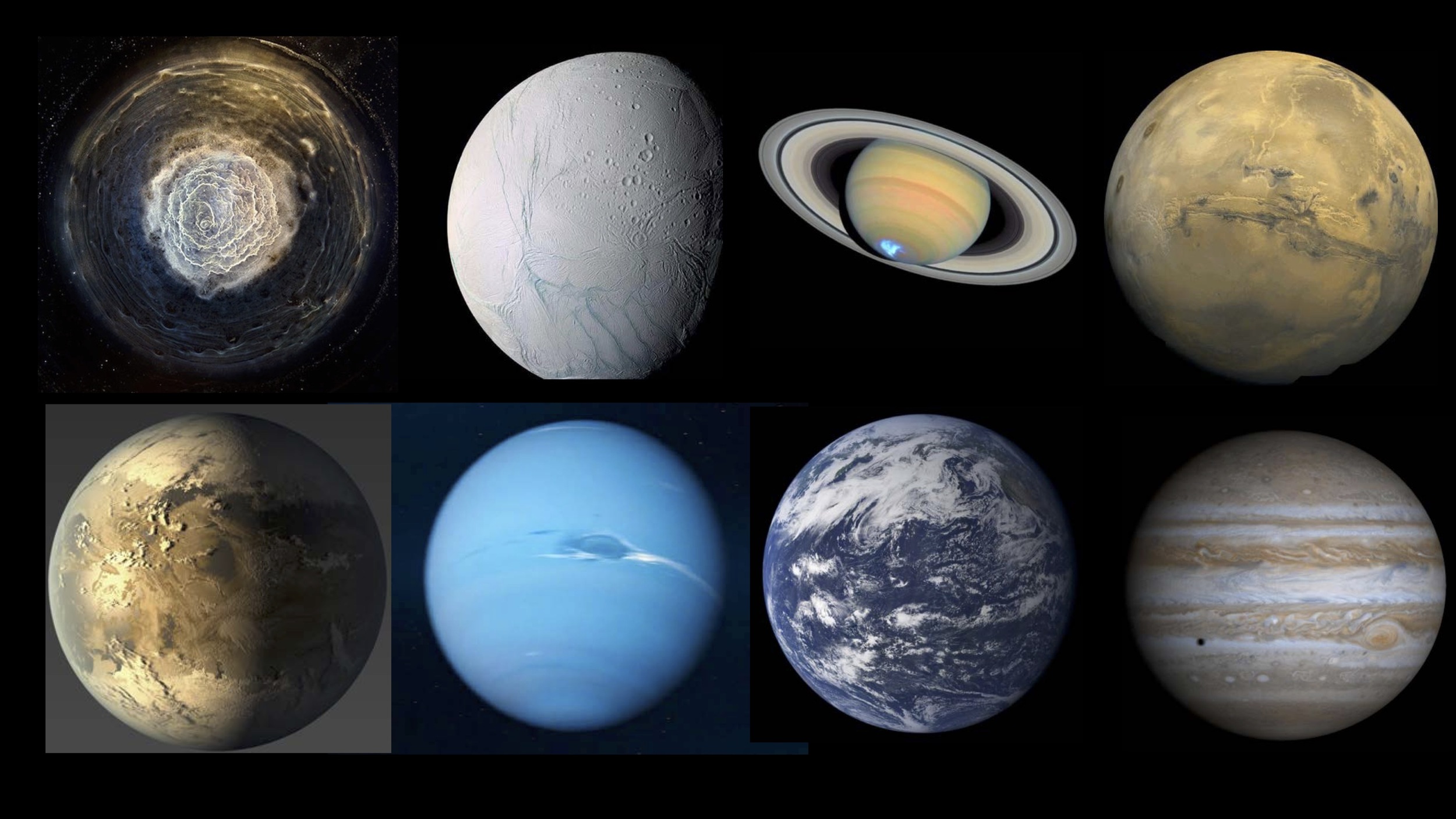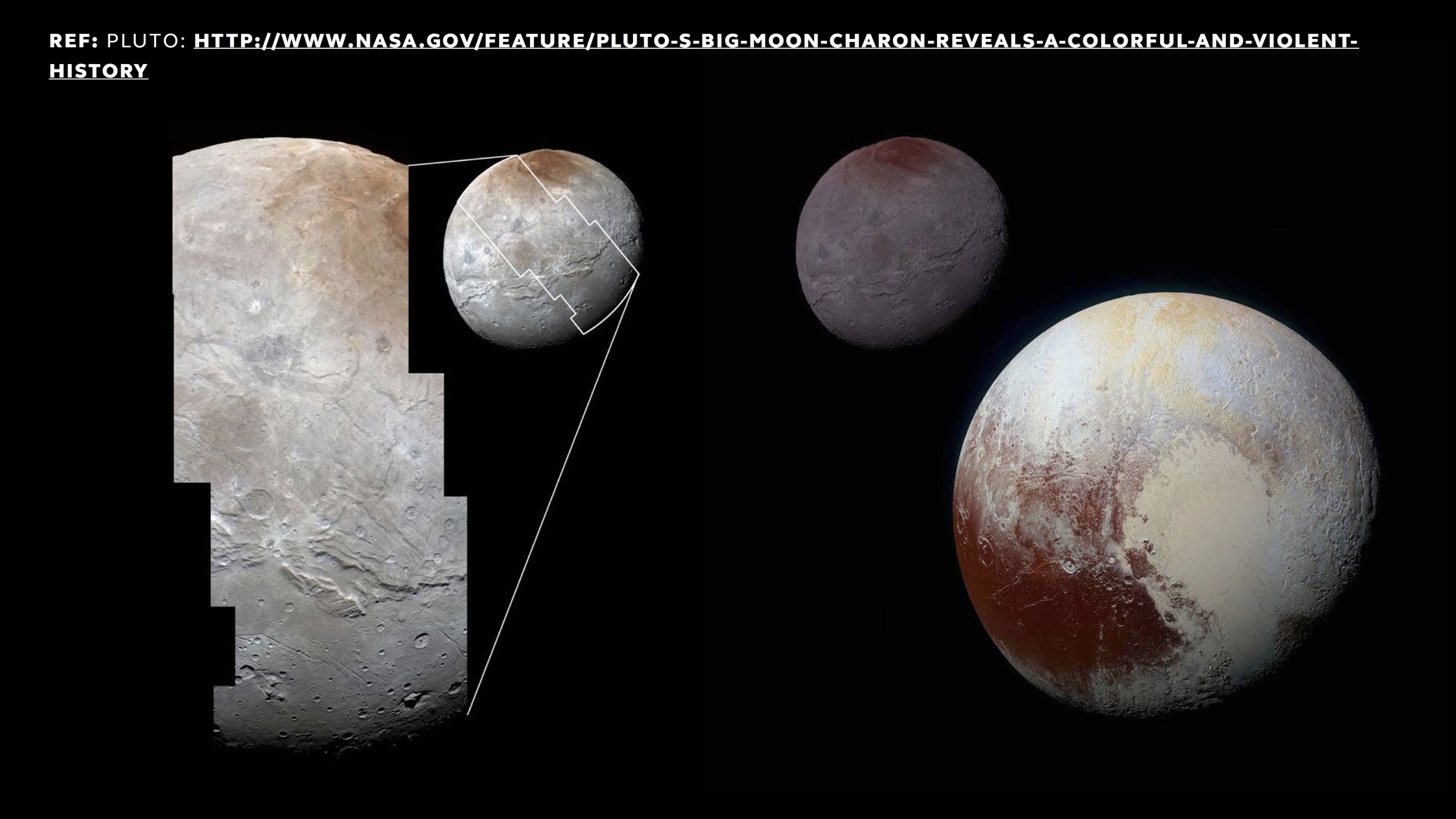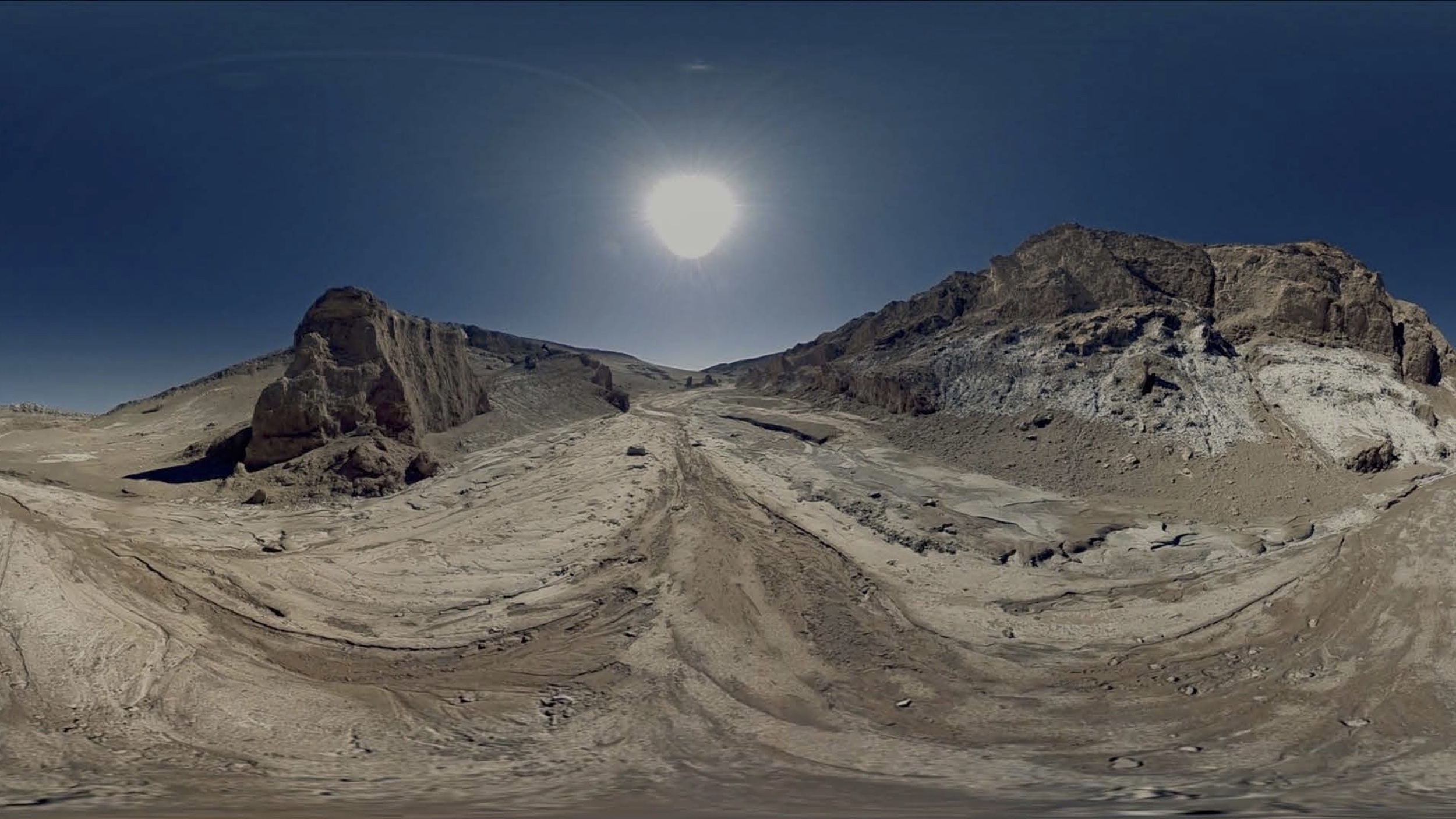 THE PLANETS
FOR THIS PROJECT, Jean Michel and Arthur HAVE CHOSEN NINE EXOplanets, including earth, which will give the audience a good sense of the range of variation amongst all the known planets.
EARTH

KEPLER-186F

KEPLER-62E

KEPLER-62F

HD209458-B

KEPLER-10B

KEPLER-452B

WASP-19B

COROT-14B
MUSIC RELEASE
EXO-PLANETS: 9 X 5 MINUTE TRACKS, ONE PER PLANET, FOR ALBUM RELEASE.
KILANOVA: 20 MINUTE SUITE, FOR ALBUM RELEASE.
THERE WILL ALSO BE AN ACCOMPANYING ALBUM WHICH WILL INCLUDE EITHER STRAIGHT REMIXES OR IN SOME CASES UNIQUE ALGORITHM DATA WILL BE SHARED WITH SPECIAL GUEST ARTISTS AND PRODUCERS IN ORDER TO COLLABORATE FURTHER ON THESE MUSICAL THEMES.
FURTHER OUTREACH: EDUCATIONAL/SOCIAL OPPORTUNITIES
Modified touring show that can be taken into more informal and flexible settings, such as blacked out school halls.
Further applications including getting children to design their own musical versions of the planets through a simple app.
Through it's inherent design, the show could be developed to benefit individuals across a spectrum of special needs who benefit from visual/audio stimulation / multi sensory experiences.
The Virtual Reality work will be made available as a cultural and experiential way to explore the science. The nature of this part of the project is very tourable and suits demos / workshops or lessons.
SELECTED PRESS
ZEIT 12/2/2016
CONTRIBUTORS
ARTHUR JEFFES ARTHUR JEFFES (MA CANTAB., MMUS) IS A COMPOSER/MUSICIAN AND LEADS, WRITES AND PERFORMS WITH PENGUIN CAFE, SUNDOG (WITH OLI LANGFORD); AND UNDER HIS OWN NAME. ARTHUR RECENTLY WORKED WITH NASA AMES AND NELLY BEN HAYOUN ON A PIECE OF MUSIC ENTITLED 1420. INSPIRED BY THE "WOW SIGNAL" 1420 WAS BEAMED OUT INTO DEEP SPACE FROM THE INTERNATIONAL SPACE STATION AS PART OF THE KEPLER MISSION.
JEAN MICHEL DESERT
IS A PROFESSOR AT university of amsterdam AND WORKS PRIMARILY ON THE CHARACTERIZATION AND DETECTION OF EXOPLANETS. JEAN-MICHEL WORKS WITH NASA'S HUBBLE SPACE TELESCOPE, KEPLER AND SPITZER MISSIONS, WITH THE EVENTUAL GOAL OF DETECTING BIO-SIGNATURES ON EARTH-LIKE PLANETS.
JM's WEBSITE
SAMAYA NISSANKE
'S RESEARCH FOCUSES ON THE ASTROPHYSICS OF COMPACT OBJECT (BLACK HOLES, NEUTRON STARS AND WHITE DWARFS) BINARIES. SHE IS PARTICULARLY INTERESTED IN MODELING AND NOW DETECTING THEIR GRAVITATIONAL RADIATION AND HAS SPENT MOST OF HER CAREER WORKING IN GENERAL RELATIVITY. SHE IS NOW WORKING WITH A SUITE OF TIME-DOMAIN TELESCOPES (SPACE AND GROUND) ON DETECTING THE ELECTROMAGNETIC COUNTERPARTS AND RADIATIONS EMITTED FROM THESE STRONG GRAVITATIONAL WAVE EMITTERS.
Samaya is part of the team (The LIGO-Virgo Scientific Collaboration) that have just announced the epoch-defining detection of Gravitational Waves.
SAMAYA's WEBSITE
MARSHMALLOW LASER FEAST
(MLF) IS A CREATIVE STUDIO THAT USES EXPERIMENTAL TECHNOLOGY TO MAKE WORK WHICH REINTERPRETS THE IDEA OF HUMAN PERCEPTION. THEIR EXPERTISE HAS EARNED A REPUTATION FOR CREATING THE SEEMINGLY IMPOSSIBLE — FOR PRODUCING INSTALLATIONS THAT PUSH BOUNDARIES, REDEFINE EXPECTATIONS AND EXCITE AUDIENCES WORLDWIDE. THEIR WORK IS RESPONSIVE AND SPANS KINETIC SCULPTURE, FILM, LIVE PERFORMANCE AND VIRTUAL REALITY. MLF'S APPROACH IS ONE OF COLLABORATION, WORKING ALONGSIDE TECHNOLOGISTS, ENGINEERS AND MAKERS TO CREATE BESPOKE SOFTWARE AND HARDWARE SYSTEMS TO REALISE THEIR VISIONS. DIRECTORS BARNABY STEEL AND ROBIN MCNICHOLAS ARE THE DRIVING FORCE BEHIND ALL MLF PROJECTS. www.marshmallowlaserfeast.com
EPC MUSIC
IS A CREATIVE MUSIC MANAGEMENT COMPANY, WITH IN HOUSE
MUSIC PUBLISHING, RECORD LABEL, ARTIST MANAGEMENT AND FOCUS ON COLLABORATIVE PROJECTS INCLUDING DANCE, MUSIC, ARTS. MANAGED BY LUCY PROTHEROE. EPCMUSIC.COM -
PENGUINCAFE.COM - ARTHURJEFFES.COM
DES MURPHY
IS A PRODUCER OF LIVE EVENTS, MOST NOTABLY THE ANNUAL WEEK OF CONCERTS AT THE ROYAL ALBERT HALL IN AID OF TEENAGE CANCER TRUST. HE HAS WORKED WITH MAJOR ARTISTS INCLUDING THE WHO, PAUL MCCARTNEY, NOEL GALLAGHER, PAUL WELLER, ERIC CLAPTON, THE CURE, MUSE, ED SHEERAN AND KASABIAN AMONGST MANY OTHERS. DES WORKED WITH THE WHO ON THE LIVE VISUALISATION OF THEIR CONCEPT ALBUM QUADROPHENIA, HE WAS ASSOCIATE PRODUCER FOR THE AWARD WINNING FILM OF THE WHO PERFORMING QUADROPHENIA LIVE AT WEMBLEY, AND WAS COMMISSIONED TO CREATE ORIGINAL SCREEN CONTENT FOR THE WHO'S CURRENT WORLD TOUR.